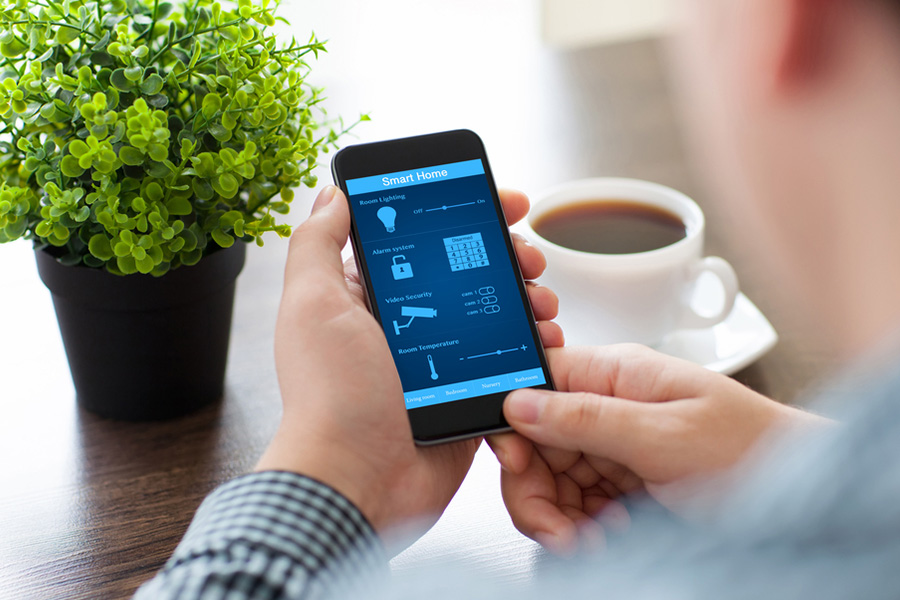 How To Control Your Jackson Home Security From Your Smartphone
Nowadays, a home security system has more features than door sensors and security cameras. Security may include CO detectors, smart lighting, and a whole host of home automation equipment. To control it all you can make use of your central command touchscreen when you are home. Or, you may control your Jackson home security with a phone.
Fortunately, the ADT Control® home security app makes interacting with your devices a breeze.
How To Get Started With ADT Control
To begin controlling your Jackson home security system through your cell phone is through a download of the ADT Control app for your mobile device. After it's installed, your ADT representative will instruct you through the proper settings. After you have established your unique information, you can log on using additional devices. When wanting to engage your home's security, tap the easy-to-identify shield. You are able to access every device from this convenient interface, including window and door sensors, smart locking and lights, and video cameras.
Access Your System From Wherever You Are
A home security app on your cell phone gives you the ability to control devices throughout your home with the effortless touch of your finger. Forgot to lock the door on the way out? All you have to do is access your ADT mobile app. You are able to activate your overall home security, view cameras, alter light levels, turn up the temperature, by touching the right icon inside the app. You can even get automatic notifications on your mobile device in the event any of your connected security elements detect an issue.
Improve Your View
By controlling your Jackson home security system with your phone, you can enjoy a live glimpse into your property if your surveillance is turned on. Peruse live views from any connected camera straight from your phone, and keep short clips or an image, and playback lengthier videos as you wish. If visitors show up – the postal worker, a delivery driver, or a relative -- simply utilize the two-way talk functionality to talk with them.
Go Advanced With Schedules And Geofencing
Through the primary menu, you can explore some high-tech settings. Schedule your smart thermostat, door and window sensors, lighting, and anything else you like by designing a customized scene. In this area, you may specify how your components interact with one another, and when you want them to engage or turn off. Set a bedtime scene that switches off your main living area smart lights, activates the porch light, lowers the comfort levels, and activates your overall security alarm. Then customize a start-your-day scene that reverts the settings when it's time to get out of bed.
If you want to go even more high-tech, you might allow geo-services from the main hub or the app. By doing so, you can have your property
secure itself by operating locks, shutting off the lights, and engaging your security alarm when you depart for work. Upon your return from another day in the office, your home will come alive by automatically raising the garage door and disarming your alarm.
Take Advantage Of ADT Control In Jackson By Speaking With Our Security Experts
Finally, you can go away with confidence knowing your home is [[safer|more secure|better protected] than ever before. Just call (601) 292-9204 or complete the form on this page and a one of our security specialists will guide you toward the ideal home security system for you -- bolstered by the incredible ADT Control app.